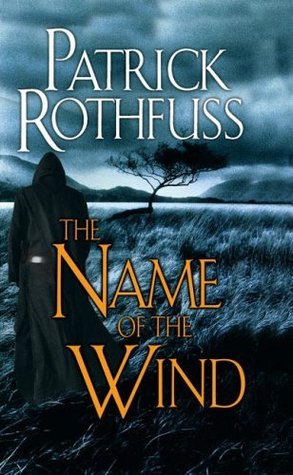 The Kingkiller Chronicles
by Patrick Rothfuss is a series that everybody should read. I have never heard anybody tell me they didn't like these books, even when they aren't really fantasy fans. This has often been considered the Harry Potter for adults. Not so much because it is like the world of Harry Potter, but because it has such mass appeal. However, the main character does spend a lot of time at school training to be a wizard. It is more scientific/alchemical in ways then waving a wand though, and the school definitely has more of a university like academic setting/feeling than magical. There are other parallels, but I will let you discover those on your own.
The characters are so well written that you can find yourself and your friends on the pages. The story sucks you right in. You'll never want it to end. Fortunately, each book is over 700 pages long. Unfortunately, it is only a trilogy and book three has no publication date yet. So far both books have come out in the Spring. If we're lucky maybe book three will hit stores in the Spring of 2016. Here's hoping! Plenty of people have grumbled about how much time passes between books. The author has replied along the lines of, "Would you rather I do it right, or do it quick?" Of course us fans want it both ways, but after the superb quality of each book I am willing to wait for a quality third. In the meantime, I've listened to both on audio and loved them just as much as the written versions. They are done very well.
These books are packed with masterful storytelling, action, adventure, suspense, danger, wit, humor and much more. If I remember correctly, the entire trilogy takes place over the course of three days. Each book consists of one day of storytelling. It begins with Chronicler arriving at the Waystone Inn, looking to see if the rumors are true. The legendary Kvothe is said to be there and he wants to write his story. After considerable cajoling, the innkeeper, Kote, agrees to tell his story. The majority of the stories take place in the past, with interludes in the present day inn. We, like Chronicler, get to be the audience. It is a great story to behold. I dare you not to get carried away. I can't wait to find out how the story ends. If you haven't discovered this series yet, today is the day. These are books that you simply cannot miss out on. Everyone needs to read these. Patrick Rothfuss truly has a rare gift. Happy reading!