It has been snowing for the last couple days, so I have been thinking a lot about my favorite snow themed picture books.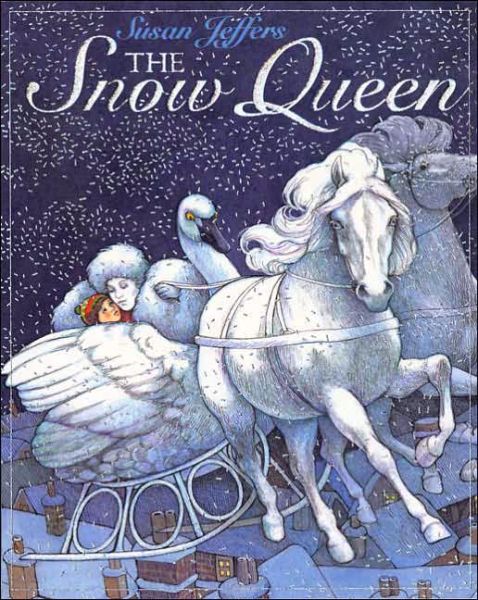 1.
The Snow Queen
is one of my favorite Hans Christian Andersen fairy tales. I chose this version because
Susan Jeffers
is one of my favorite illustrators (plus this is the version I remember from childhood). I love her artwork. In this story it really brings the tale of friendship and loyalty to life. You follow Gerda on her relentless pursuit through the Snow Queen's realm to find lost friend Kai and rescue him before it is too late. I'm told the new Disney movie Frozen is based on this fairy tale (although from what I've seen it is very loosely based on it). This is a classic everyone should read.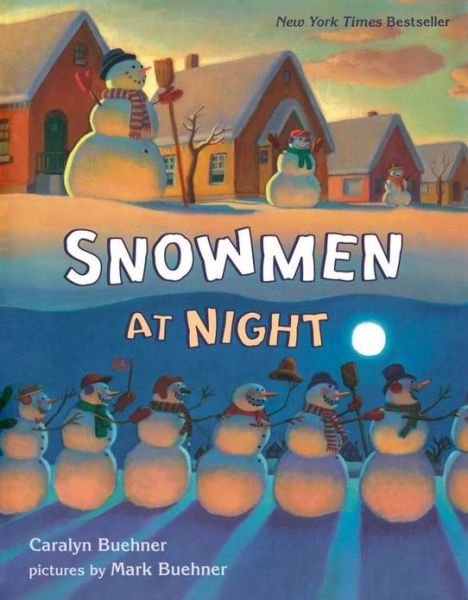 2.
Snowmen at Night
has become my go to snow book over the last couple years. It is just so much fun and the pictures are wonderful. Even without words the story would still come through clearly. Have you ever built a snowman and had it not look the same or even be in the exact same spot the next day? Well this cute story takes a stab and answering the question, "What
do
snowmen do at night?" Perhaps they ice skate, play baseball, have a snowball fight, go sledding, make snow angels, etc. The night belongs to them. I just love this book.
3.
The Mitten
is an old Ukrainian folktale retold by many, but made popular by Jan Brett. In it a young boy, Nicki, begs his grandmother to make him white mittens. She warns that if he drops one, it will be lost in the snow. Sure enough, he drops one without realizing it, and the animals take notice. One by one a variety of creatures crawl inside and get cozy. All is well until a mouse joins them and tickles the bear with his whiskers. The ensuing sneeze sends the mitten flying into the air, where Nicki catches it and heads home to show his grandmother that he still has both his new mittens, albeit very different in size now. In classic Jan Brett fashion, the margin illustrations tell a parallel story to the main illustrations. The margins follow Nicki while the center follows the animals. Very cute and definitely worth reading.