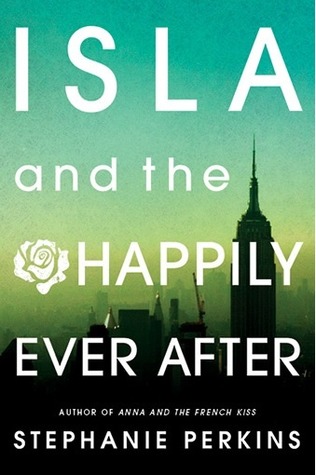 This is the third and final book in the series. As far as series go, these books are barely tied together. Each title has it's own character and own story. The overlap is the couple from the first book are minor characters in the second book, and the couples from the first two books make an appearance in the third book. It is lots of fun to have those characters visit though.
This third book follows
Isla Martin
as she embarks on her senior year of boarding school in Paris. Things seem to be looking up when longtime crush, Josh, not only notices her, but might actually be interested in her. All her dreams are coming true, until a mistake is made and the love birds are torn apart. As Isla gets an inside look into Josh's life, she realizes that maybe she doesn't really know him at all. On top of that, she starts to question his feelings for her. She doesn't believe he really loves her. Can she learn to trust herself and Josh before her happily ever after melts away?
After reading this book I really want to reread the first one (Anna and the French Kiss). Josh is best friends with St. Clair, one of the main characters from the first book. I don't remember Josh much from that book and now I want to reread it. He is only a minor character, but he is in the group of friends that Anna makes. Isla even makes a cameo in that book. Now that I've gotten to know Josh better, I am curious about his character in the first book. In this book he is all alone. His friends all graduated the year before. This book takes place the year after the first book. I wish I could remember more, but it is a really good book so I don't mind rereading it someday. It's a really good series and this was a fun ending. All the main characters from the three books come together for a night. It was a fun reunion. The books are all worth a read. As far as teen/young adult romance is concerned, Stephanie Perkins is one of those authors that takes it to the next level, in my opinion. She writes interesting characters that are fun to get to know. Give her books a try. Happy reading!